For superior, custom-made porcelain veneers that can last up to two decades, our dentists offer Lumineers by Den Mat Lab at Mustang Crossing Dental Care and Orthodontics in Forney, TX. Certified Lumineers by our dentists can adjust stained and unsightly teeth, cracked teeth, spacing and gaps, straighten the teeth, reshape, and restore old dental work in two easy visits. Lumineers are ultra-thin compared to other veneer options and more translucent for a more natural appearance. Lumineers also require less preparation (no shots, forceful enamel scraping, and temporary veneers). Lumineers are only available from Certified Lumineers Dentists, like our dentists, and produced from the superior materials at the DenMat Lab to give every patient a comfortable fit that looks natural.
Lumineers usually only take two trips to Mustang Crossing Dental Care and Orthodontics to finish: one to prepare the teeth and make impressions, then a second appointment to fit and bond the patient's custom Lumineers. At the first visit, our dentists will take molds of the upper and lower arches as well as digital X-rays and photos that will be taken to a Lumineers laboratory where the custom veneers will be crafted. As soon as the Lumineers are finished and delivered to Mustang Crossing Dental Care and Orthodontics in Forney, TX, the patient will return to have their veneers adjusted. To secure the fit between the teeth and the veneers, our dentists will carefully etch the dental enamel before bonding the Lumineers to the dental enamel. Our dentists may adjust the veneers if needed to ensure the teeth are in place and secure.
With proper care, Lumineers can last up to 20 years or more. Since Lumineers are crafted with high-quality materials and properly fitted by a Certified Lumineers Dentist, patients don't need to limit what they eat and drink. Patients should have a good home oral care routine, including regular brushing and flossing, and visiting Mustang Crossing Dental Care and Orthodontics for dental exams and cleanings with our dentists to maintain their Lumineers. Patients can choose to have their Lumineers removed at any point without concern, since the Lumineers do not require grinding down the natural dental enamel before placement.
In typical cases, Lumineers are not covered by dental insurance policies since it is a cosmetic service, but Mustang Crossing Dental Care and Orthodontics will confirm each patient's coverage. Our dentists can also go over the many payment options Mustang Crossing Dental Care and Orthodontics accepts and the financing plans we have available during the patient's consultation.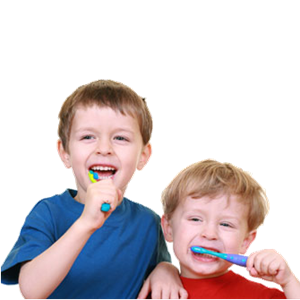 A beautiful smile is one Hollywood secret that's simple to get with Lumineers custom porcelain veneers. Ask about viewing a LumiSmile® digital smile makeover during your initial consultation with our dentists at Mustang Crossing Dental Care and Orthodontics in Forney, TX so you can see how much Lumineers can improve your appearance.
Related Procedures
Related Posts