Our dentists at Mustang Crossing Dental Care and Orthodontics in Forney, TX helps patients during all steps of life to get and keep their best oral health, including children, teens, adults, pregnant women, and adults over age 55. We provide a varied range of dental procedures to help every member of the family. Some of our oral care procedures at Mustang Crossing Dental Care and Orthodontics include:
General dental care: once a year dental exams and bi-annual professional cleanings, sealants, fluoride treatments, ideal home oral care routines and techniques, tooth-colored fillings
Cosmetic procedures: teeth straightening for all ages, teeth whitening treatments, dental veneers, and minor cosmetic adjustments
Restorative services: replace a lost tooth with a crown, replace lost teeth with a bridge or dentures, dental implants may be added for a better fit
Special areas: custom mouth guards for protection during physical activity, mouth guards for night to stop teeth grinding and jaw clenching, therapies for gum disease, and dental emergencies
It's vital to develop a good relationship with a dentist early in life to prevent future problems. Our dentists recommends that toddlers come in for their initial exam before their first birthday. After that, most patients will schedule two meetings per year for professional cleanings and a dental exam at Mustang Crossing Dental Care and Orthodontics. These recurrent appointments are vital to prevent tartar and plaque from building up on the teeth as well as catching signs of concern or disease promptly for more successful treatments. Other procedures and treatments, like fillings, orthodontics, and dental restorations, will be scheduled as they are needed.
Our dentists can help each person create their individual oral care strategy for their oral health, including a proper home oral care routine, regular dental exams and cleanings, restorative procedures that may be necessary, and cosmetic procedures that may be requested. During their appointment, patients can discuss their oral health symptoms as well as troubles about the appearance of their teeth. Our dentists will talk with each person to develop their unique oral health treatment plan at Mustang Crossing Dental Care and Orthodontics.
While several preventative and general dental treatments at Mustang Crossing Dental Care and Orthodontics are covered at least in part by dental insurance, coverage differs for restorative procedures and special treatments. Many dental insurance plans do not pay for cosmetic dentistry services. Mustang Crossing Dental Care and Orthodontics accepts many payment types and we offer financing plans that can be discussed during the consultation with our dentists or before the service.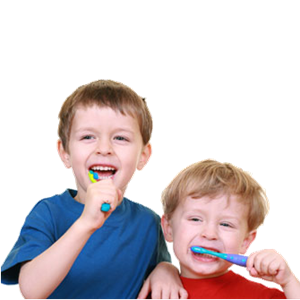 Make sure every member of your family has their ideal smile in the next family portrait by scheduling an appointment at Mustang Crossing Dental Care and Orthodontics in Forney, TX. With a wide variety of treatments including general dentistry, cosmetic dentistry, restorative dentistry, and special areas, our dentists at Mustang Crossing Dental Care and Orthodontics can help their patients from before their first tooth through the rest of their life.
Related Procedures
Related Posts