Many people did not require or weren't able to have braces in their youth, but they now have some spacing or crowding problems that do not allow them to have a straight, gorgeous smile. Invisible teeth straightening trays are tight fitting covers for the teeth created with see through plastic or acrylic material that delicately shifts teeth into a straighter look. Using various sets of aligners over a specified course of time, clear teeth aligners are able to transform mild to moderate crowded teeth and spacing issues for straighter, healthier teeth. Clear aligners are generally preferred by patients over traditional orthodontics since they are hardly noticed and can be removed for eating, brushing, and flossing. Our dentists at Mustang Crossing Dental Care and Orthodontics in Forney, TX discuss teeth straightening alternatives, such as clear teeth aligners during regular appointments.
Each tray of clear aligners are uniquely fitted depending on the patient's present teeth alignment. Each set of aligners are made based on digital X-rays, physical impressions, and photos. The individual will be given several sets of trays at their orthodontic visit and our dentists will ensure that the first set fits properly so that modifications can be made. Our patients need to wear the trays as much as possible. The trays should be removed for brushing and flossing, as well as eating. Within a few weeks, a new set of trays will be provided during a quick appointment at Mustang Crossing Dental Care and Orthodontics.
The number of weeks that a patient wears each phase of aligners will vary based on the specific needs of each person. The estimated timeframe needed is generally discussed by our dentists during the consultation. The trays will be worn daily until the teeth are straight. Assessments at Mustang Crossing Dental Care and Orthodontics will be provided at each appointment so that the straightening can be measured. Our dentists will assist patients so they are kept informed of the ongoing progression. Once the teeth are straight, a permanent retainer device will be placed on the teeth for permanent results.
Depending on the patient's dental insurance benefits, some of the orthodontic aligners may be paid for. Our dental office at Mustang Crossing Dental Care and Orthodontics will talk to the patient's insurance contact to confirm their benefits and give an accurate estimate of the patient's out-of-pocket fees. Patients who do not have dental insurance for orthodontics treatment, may consider Mustang Crossing Dental Care and Orthodontics's different payment options.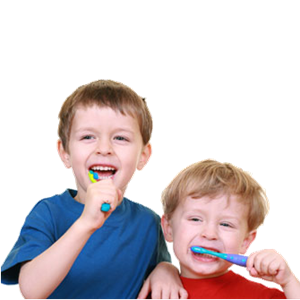 Individuals in the Forney, TX area who desire straight teeth may be great candidates for clear teeth aligners at Mustang Crossing Dental Care and Orthodontics. Created for patients with crowded, poorly spaced teeth, clear aligners from Mustang Crossing Dental Care and Orthodontics can effectively repair these problems. In addition, patients do not have to worry with the discomfort and unattractiveness of regular braces. Discuss with our dentists and learn more for straighter teeth.
Related Procedures
Related Posts