The top procedure to reverse early gum disease is scaling and root planing (sometimes abbreviated as SRP), which repairs the health of the teeth and gums by deep cleaning under the gumline, then smoothing the dental enamel to prevent future accumulation. After one or several scaling and root planing procedures at Mustang Crossing Dental Care and Orthodontics in Forney, TX by our dentists, the gums and teeth are generally healed and the patient'ss problems will begin to heal.
For the scaling and root planing procedure, our dentists will apply local anesthesia on the treated areas. Sedation may be included to help the patient stay calm and comfortable during the procedure. To access all parts of the gum pockets and scale the plaque and tartar accumulations, our dentists will use a manual scaling tool or an ultrasonic cleaning tool. Once the gum pocket is scaled, our dentists will eliminate the areas where plaque and tartar can become trapped by planing (smoothing) the surface of the tooth. After the procedure, the gums will begin to heal and reattach cleanly to the tooth root. Certain patients may require more than one treatment to get their best results.
After the scaling and root planing treatment is completed, patients may experience some bleeding of the gums or inflammation for 1 - 3 days. To keep the teeth and gums clean following the scaling and root planing procedure, patients should discuss proper techniques for flossing and brushing so they can start an appropriate home care routine. Patients should also be sure to schedule dental exams annually at Mustang Crossing Dental Care and Orthodontics or as suggested by our dentists. Our dentists will generally schedule a second appointment a few months after the procedure to measure the patient's healing.
Since scaling and root planing is usually a required treatment for periodontal disease, typical dental insurance companies will cover all or part of the cost of the procedure. Mustang Crossing Dental Care and Orthodontics will talk to the patient's insurance company to determine their exact coverage and out-of-pocket expenses. Patients can also ask about payment options and financing plans during their consultation with our dentists.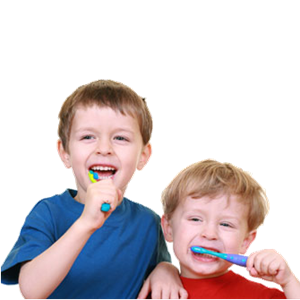 To avoid higher phases of gum disease, scaling and root planing at Mustang Crossing Dental Care and Orthodontics in Forney, TX is an highly successful, nonsurgical treatment that can help to eliminate symptoms like bleeding gums, bad breath, loose teeth, and gum recession. Scaling and root planing by our dentists bring your oral health back on track and gives you a beautiful, healthy smile.
Related Procedures
Related Posts